Below is Reuters Reporting, Here's What We Know:
LATEST DEVELOPMENTS:
Some Israelis do not know if loved ones dead or alive
Gaza will pay heavy price for generations, Israeli minister says
Israeli army spokesperson denounces 'worst massacre of innocent civilians in Israel's history'
Palestinian ministry accuses Israel of 'barbarous campaign of death and destruction'
JERUSALEM/GAZA, Oct 8 (Reuters) – Israel pounded the Palestinian enclave of Gaza on Sunday, killing hundreds of people in retaliation for one of the bloodiest attacks in its history when Islamist group Hamas killed 700 Israelis and abducted dozens more.
Hamas fighters' rampage through Israel towns on Saturday was the deadliest such incursion since Egypt and Syria's attacks in the Yom Kippur war 50 years ago and has threatened to ignite another conflagration in the never-ending conflict.
In response, Israeli air strikes hit housing blocks, tunnels, a mosque and homes of Hamas officials in Gaza, killing more than 400 people, including 20 children, in keeping with Prime Minister Benjamin Netanyahu's vow of "mighty vengeance".
"The price the Gaza Strip will pay will be a very heavy one that will change reality for generations," said Defence Minister Yoav Gallant in the town of Ofakim, which suffered casualties and had hostages taken.
If these republicans and democrats don't come together they are not America first. At least 700 people have died, and over 2,000 have been injured in Israel after rockets were fired from Gaza into Israel by Hamas.
Below CBS Reporting
https://www.cbsnews.com/news/israel-hamas-war-netanyahu-vows-destroy-gaza-palestinian-group-death-toll-soars/
Israel vows to "destroy Hamas" as death toll rises from unprecedented attack; several Americans confirmed dead
President Biden spoke to Israeli Prime Minister Benjamin Netanyahu and "pledged his full support" to the Israeli government.
Israeli officials confirmed early Monday that over 700 Israeli civilians and members of the military had died since Hamas launched an unprecedented attack on Israel from Gaza early Saturday morning. Another 2,150 were wounded.
Several U.S. citizens were killed in the attacks, a National Security Council spokesperson confirmed Sunday evening.
"We extend our deepest condolences to the victims and to the families of all those affected, and wish those injured a speedy recovery," the spokesperson said, adding, "We continue to monitor the situation closely and remain in touch with our Israeli partners, particularly the local authorities."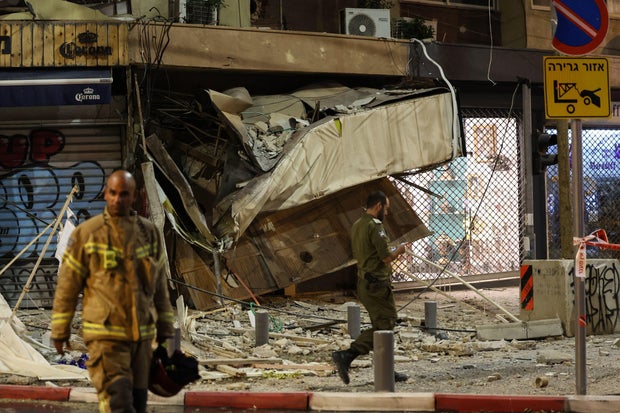 The Israeli rescue service Zaka said its paramedics removed about 260 bodies from a music festival attended by thousands that came under attack by Hamas militants, the Associated Press reported Sunday. The total figure is expected to be higher as other paramedic teams were working in the area.
I think and this is my opinion, I think President Bidens watch has been a failure and it feels very unsafe right now here in America and clearly across the globe.